Confidential Document Destruction
Whether it's personal or commercial documents, J.E.Y.'s can shred it all for you. Our secure mobile shredding trucks provide reliable on-site document destruction. You can also visit our office with any documents requiring destruction.
Why Is Document Destruction So Important?
Safeguard your identity and protect your confidential information by having J.E.Y.'s shed your documents to keep your personal information personal.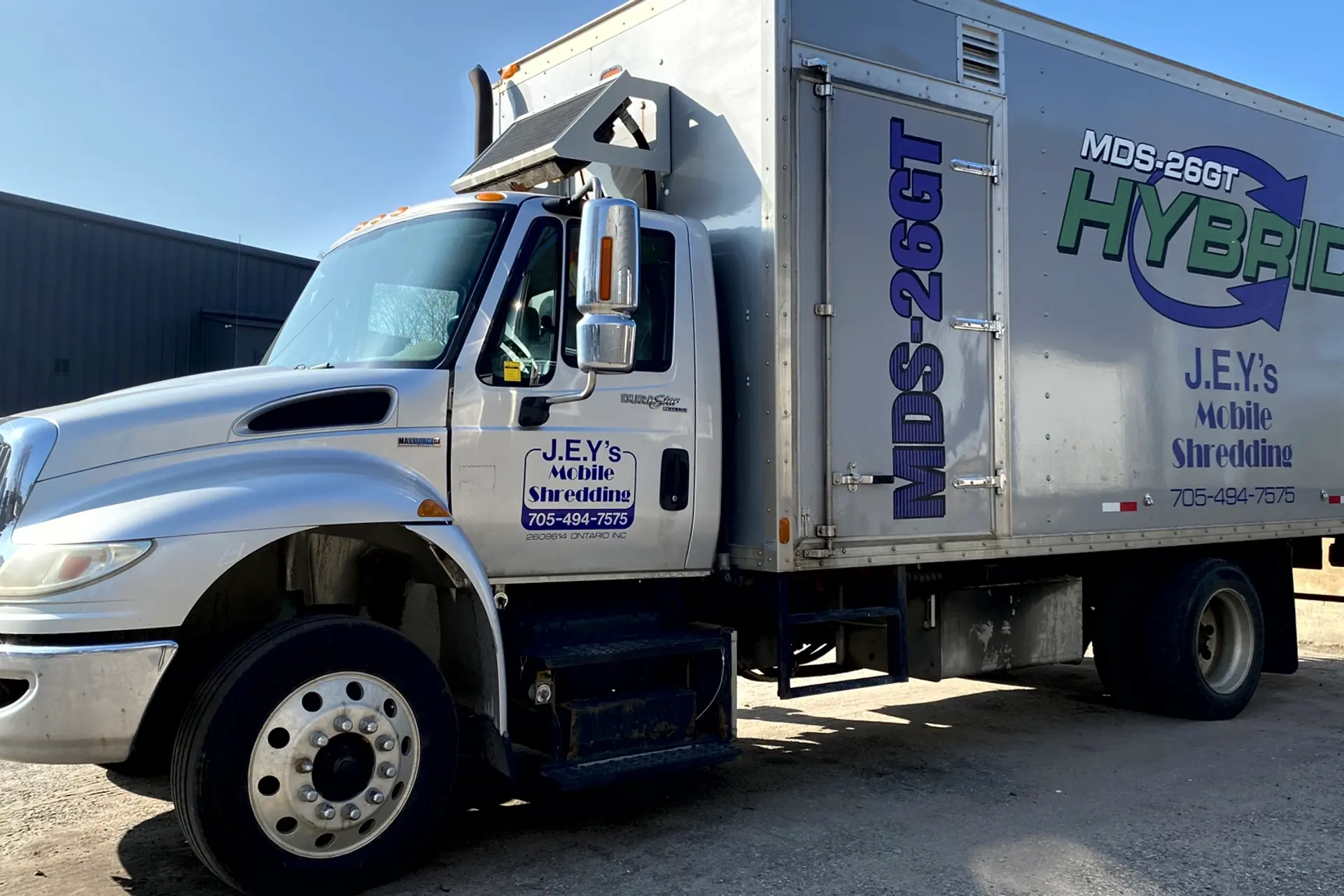 How It Works
We provide on-site shredding services whether you require weekly, bi-weekly, monthly or a one-time shred and if needed, we offer secure bins for your regular shredding needs.
For individuals who would rather bring their shredding to us, you can visit our office with any documents requiring destruction.
By having a local company tend to your shredding needs, your shredding is done within a reasonable time. Destruction of personal or business documents guarantees protecting your identity.
Frequently Asked Questions
Can I bring my documents that need shredding to your location?

Yes. Business or personal documents can be brought to our establishment for shredding.

Can I just drop in to have my shredding done or do I need to make an appointment?

We prefer that you call us in advance to schedule a time.

Do we need to sign a contract?

No, this is not required.

Do we have to be on a shredding schedule or can we call you as needed?

The shredding will be done according to your needs. We can accommodate you on a rotating schedule or on an on call basis, however you would like.